Airport Transportation in Huntersville NC
Need a stress-free ride that's super fancy, call us today to reserve your luxury limo. We can't wait to fulfill your trip fantasies!
Welcome to Reynolds Limousine Service, your trusted provider of luxury transportation solutions. With years of experience, we offer airport transportation, airport shuttles, chauffeur service, town car services, party bus service, and wedding transportation. 
Our professional chauffeurs ensure a comfortable and safe journey, while our well-maintained fleet provides elegance and style. From punctual airport transfers to unforgettable special occasions, we go above and beyond to exceed your expectations. 
Choose Reynolds Limousine Service for unparalleled service, attention to detail, and a commitment to customer satisfaction. Contact us today for a seamless and luxurious transportation experience.
Experience luxury, comfort, and reliability with our wide range of services including airport transportation, airport shuttles, chauffeur service, town car services, party bus service, and wedding transportation.
Enjoy hassle-free and reliable with our airport transportation services for a smooth and comfortable journey to and from the airport.
Enjoy the convenience of transportation with our airport shuttle service, allowing you to relax and focus on your journey.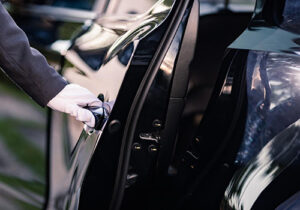 From special events to corporate functions, our chauffeur service adds a touch of elegance and sophistication to your transportation needs.
Reynolds Limousine Service offers top-quality town car services, providing luxurious transport for business and personal needs.
Choose our party bus service for an incredible celebration of fun, excitement, and unforgettable moments.
Our elegant and reliable wedding transportation services make your wedding day truly special.
Don't miss out! Call now!
Reynolds Limousine Service provides a reliable means of transportation, ensuring you reach your destination safely and on time. Trust Reynolds Limousine Service for a memorable and enjoyable travel experience.
Affordable Airport Transportation
Are you searching for a way to get to the airport in Huntersville, NC without spending too much money? We've got just what you're looking for! We understand that it's important to find transportation that fits your budget. Why is it important to have affordable transportation? Well, if rides are too expensive, it can be hard to afford them. 
But don't worry. We've got the perfect solution! Our airport transport service is budget-friendly, so you won't have to worry about spending too much. We make certain that you get to the airport on time every time.
Don't let expensive rides hold you back. Book your ride today and enjoy stress-free travels without breaking the bank!
Hire Luxury Airport Transportation Shuttle Service
Get ready for a fancy ride with our amazing luxury airport shuttle service! We offer the best of the best when traveling in style. 
When you hire our luxury airport shuttle service, you can expect a smooth and awesome experience.
Our fancy cars will take you to the airport in a super comfy way, so you'll feel relaxed and ready for your trip. We have affordable prices that won't make a dent in your wallet. Sit back and enjoy a luxury ride.
Don't miss out on the chance to have a luxurious travel experience in Huntersville, NC.
Book your luxury airport transportation service now and get ready for an incredible trip. Reserve your ride today!
The Best Chauffeur Service in Huntersville
At Reynolds Limousine Service, we're providing the most amazing chauffeur service in town! Our friendly drivers will give you a ride like no other. 
When you choose Reynolds Limousine Service, you're choosing the best in Huntersville, NC. Our cars and skilled drivers will make you feel super fancy and comfortable. 
Say goodbye to boring rides! With our company, you'll feel like a superstar. We'll take care of the driving, so you can relax and have a great time. Don't miss out on the most awesome chauffeur service for airport transportation in Huntersville, NC. Contact us to book your ride with our professional company!
Reliable Town Car Services
If you need a reliable town car service in Huntersville, NC, Reynolds Limousine Service is the one you can count on. We make traveling easy and stress-free. 
Whether you're going to the airport, a meeting, or a special event, our drivers will take good care of you. Our cars are always in great shape, so you'll never be late. We care about and want you to be happy, so we provide great customer service. 
Call Reynolds Limousine Service now and have a fun and smooth ride.
Professional Limousine Services
Experience a super fancy ride! Our cool cars and friendly drivers are here to make your special events extra awesome. Our prices are fair, and we can make a special plan for you. 
Whether it's a work event or a fancy wedding, we'll make sure your ride is top-notch. Book our limousine services now and feel like a superstar in Huntersville, NC! 
You'll arrive in style, impress everyone, and have the most amazing time ever in our super fancy limousine. We'll give you an amazing experience you'll never forget in Huntersville, NC. 
VIP Airport Transportation Party Bus Service
Welcome to the coolest VIP Party Bus Services in Huntersville, NC! Enjoy an awesome time with your friends and ride around town in style. 
Our VIP Party Bus Service is all about having the most amazing experience. No matter why you're celebrating – a birthday, a fun bachelor/bachelorette party, or just a night out with friends – our party bus is the best choice. 
Our party buses have a cool sound system, awesome lights, and comfy seats, so the party never stops on the bus. Your safety is really important to us. Our drivers are good. Book our VIP Party Bus Service in Huntersville, NC now. 
Get ready to party! For hassle-free airport transportation, contact us now.
Expert Wedding Transportation in Huntersville
Reynolds Limousine Service's expert transportation is all about making your wedding day super awesome. We have nice cars and drivers. Whether it's for the bride and groom, their friends, or family coming from out of town, we can help. 
We have different types of cars, like fancy limos and sleek sedans. You can select the one best according to your needs. If you're having a wedding far away, we can take care of everything, including picking up people from the airport and driving them to their hotels. We'll make a plan that works for you and doesn't cost too much. 
Our transportation service allows you to focus on other tasks or activities without worrying about navigating through traffic or finding parking.