Chauffeur Service in Huntersville NC
Best Limousine Services in Huntersville NC
Luxury & affordable travel tailored to meet your needs. Travel in grand style to your destination, whether it's a special event, business function, or airport ride.

Book Now!
Welcome to Reynolds Limousine Service, your trusted provider of luxury transportation solutions. With years of experience, we offer airport transportation, airport shuttles, chauffeur service, town car services, party bus service, and wedding transportation.
Our professional chauffeurs ensure a comfortable and safe journey, while our well-maintained fleet provides elegance and style. From punctual airport transfers to unforgettable special occasions, we go above and beyond to exceed your expectations.
Choose Reynolds Limousine Service for unparalleled service, attention to detail, and a commitment to customer satisfaction. Contact us today for a seamless and luxurious transportation experience.
Experience luxury, comfort, and reliability with our wide range of services including airport transportation, airport shuttles, chauffeur service, town car services, party bus service, and wedding transportation.
Enjoy hassle-free and reliable with our airport transportation services for a smooth and comfortable journey to and from the airport.
Enjoy the convenience of transportation with our airport shuttle service, allowing you to relax and focus on your journey.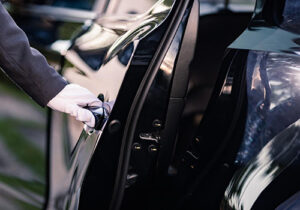 From special events to corporate functions, our chauffeur service adds a touch of elegance and sophistication to your transportation needs.
Reynolds Limousine Service offers top-quality town car services, providing luxurious transport for business and personal needs.
Choose our party bus service for an incredible celebration of fun, excitement, and unforgettable moments.
Our elegant and reliable wedding transportation services make your wedding day truly special.
Don't miss out! Call now!
Reynolds Limousine Service provides a reliable means of transportation, ensuring you reach your destination safely and on time. Trust Reynolds Limousine Service for a memorable and enjoyable travel experience.
Affordable Chauffeur Service
Reynolds Limousine Service offers a special car service in Huntersville, NC. Affordability is really important to us. We know that getting a ride shouldn't cost a lot of money. Have you ever had trouble finding a ride that doesn't cost too much? Taxies are too expensive, or rideshares aren't reliable.
Forget about waiting for buses or dealing with car rentals. With our company, you can enjoy the ride. We will pick you up straight away from your house. Contact Reynolds Limousine Service today and have a great trip without breaking the bank in Huntersville, NC.
Luxury Limousine Services
At our transport company, we offer fancy rides in fancy cars like luxury limousines. Sick of driving stress? We're here to help! Our cool cars make your trips super comfy. 
Have you got a special event or party? We've got your back! Our drivers are pros and will make your ride smooth and fun. No more parking troubles or traffic worries. We're all about style and ease. 
Book now and enjoy the fancy life by choosing our luxury limousine services in Huntersville, NC! We also offer high-quality and luxury chauffeur service. We have a friendly team.
The Best Party Bus Chauffeur Service
Get ready for the ultimate party experience with Reynolds Limousine Service! Are you tired of worrying about how to get to your special event? Well, worry no more! 
Our party bus Airport Transportation Service is here to make your ride super fun and easy in Huntersville, NC. There is no need to stress driving, finding parking, or getting all your friends together in different cars. 
Our party buses are cool, with awesome music and colorful lights that will make you feel like you're at a party from the moment you step on board. Don't miss out on the chance to make unforgettable memories in Huntersville, NC.
Book your party bus now, and let's have a blast together! We also provide top-notch chauffeur service.
High-Quality Wedding Transportation
Are you getting married in Huntersville, NC and need high-quality wedding transportation with chauffeur service? Reynolds Limousine Service is here to help you! 
We know your wedding day is special and want to help make it perfect. Our team is super reliable and professional, and we're here to make sure your day goes smoothly. 
Don't wait! Book your wedding transportation now, and let us make your day unforgettable!
Our transportation service allows you to focus on other tasks or activities without worrying about navigating through traffic or finding parking.